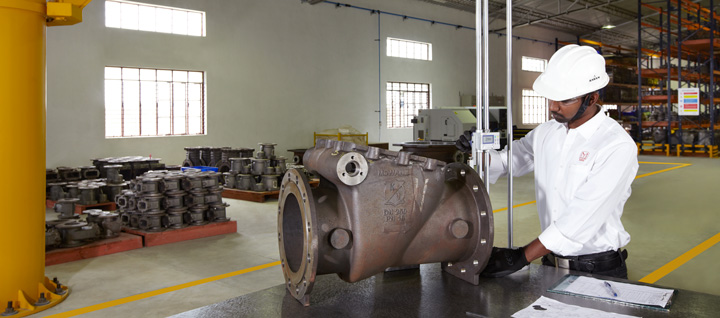 Products
Kennedy Valve began operations in 1877 in Lower Manhattan, N.Y. In 1890, the operation was moved to Coxsackie, and then in 1907, Kennedy Valve moved to Elmira, N.Y., where it remains a cornerstone of the community.
In the 135 plus years since its founding, Kennedy Valve has expanded to be a full-line waterworks valve and hydrant manufacturer, supplying resilient seated gate valves, fire hydrants, check valves, butterfly valves, indicator posts, grooved butterfly valves and an assortment of related products and appurtenances.
Kennedy Valve is a division of McWane Inc. and McWane entered into Indian market to support its group companies in Design, Product Development and Information Technology. McWane India Pvt. Ltd. (MIPL) started its operations as Service division in India based at Coimbatore in 2011.
MIPL started its Valve Manufacturing Division with its state of art manufacturing facility in Coimbatore to manufacturing and selling Ductile Iron valves in Indian Domestic market. McWane manufactures its valves in heritage brand name Kennedy Valve. MIPL produce Ductile Iron valves of Kennedy Valve, to support water distribution & infrastructure needs in India and the other part of the world.
MIPL products are manufactured to ISO/EN standards and made to meet stringent Water Works specification requirements. We are dedicated to supplying quality products that ensure customer satisfaction and exceed customer service expectations.